Looking for the perfect gift?
Treat a loved one to a little token of thought. Our pamper products make the perfect gifts, whether you are buying for a friend's birthday, bridal shower or wedding receptions or simply want to show some love to your beloved ones. Gifting has been made simple with our personalized gift collections available now across our stores.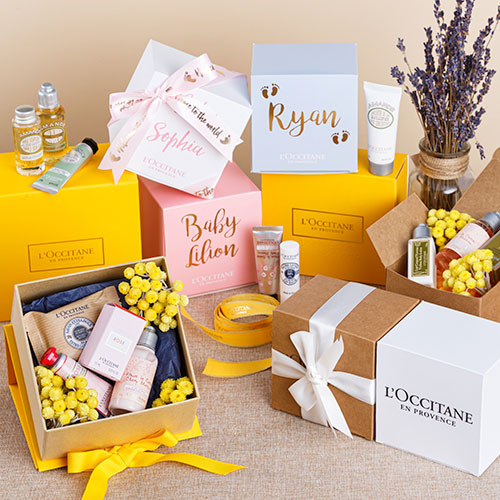 Art Of Gifting Made Easy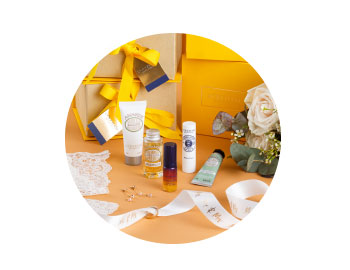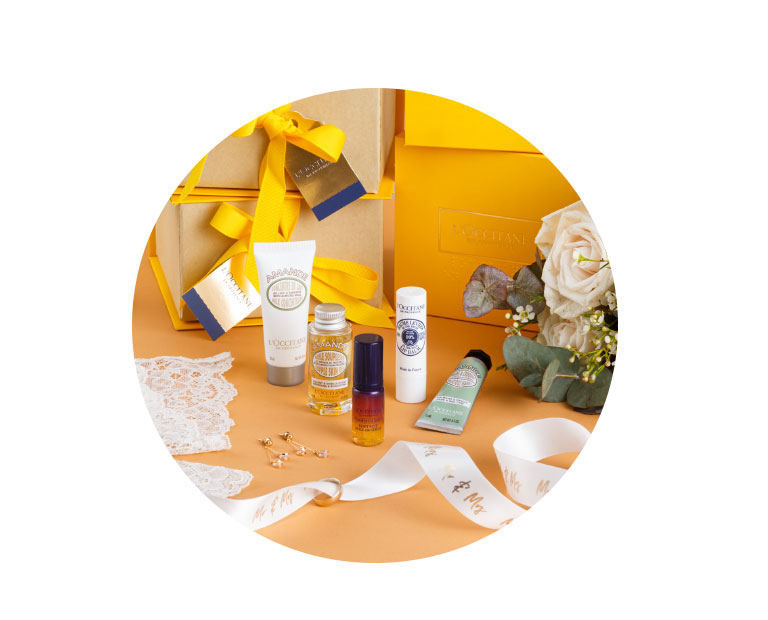 STEP 1 : Pick Your Favorite Products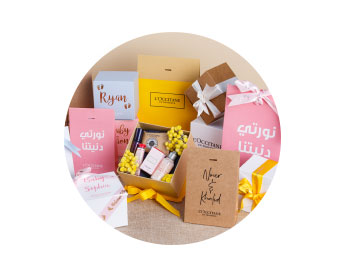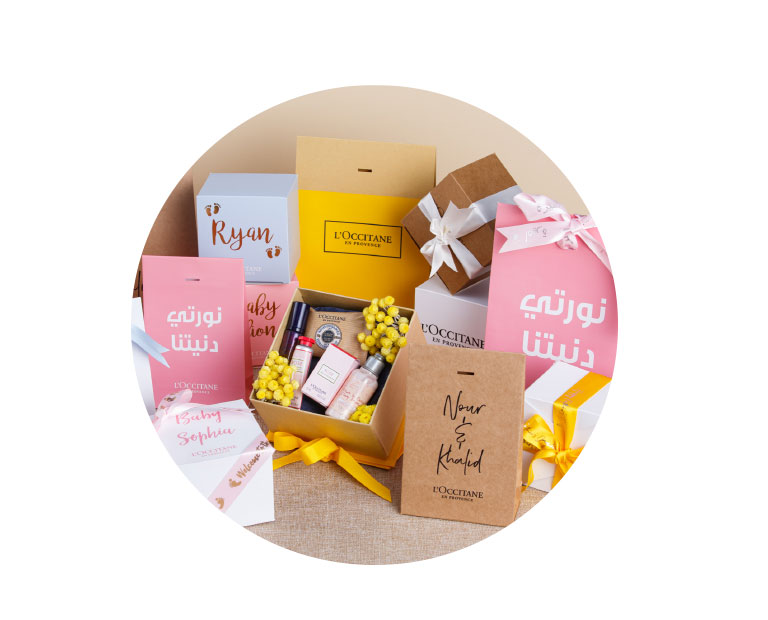 STEP

2

: Choose Your Customized Box
STEP

3

:

Personalize Your Ribbons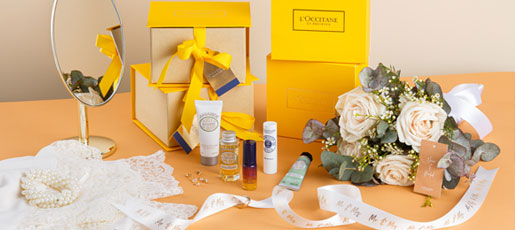 Bridal Showers
We rounded up the best wedding shower favors for every bridal shower style and theme.
SEE CATALOG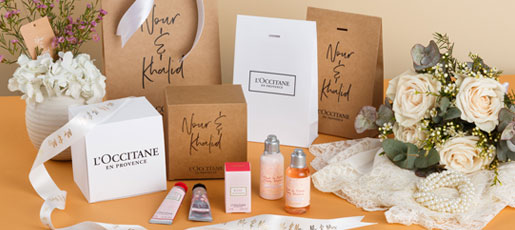 Wedding Receptions
Thank your family and friends for sharing your special day with our beautiful wedding favors.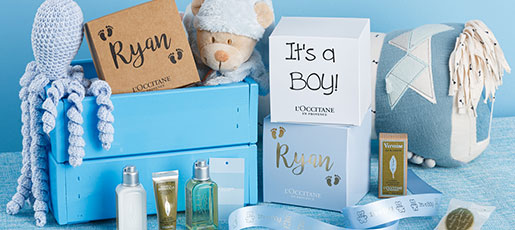 For Your Little Boy
Looking for a unique baby shower gift? Discover our adorable gift ideas for unforgettable memories
SEE CATALOG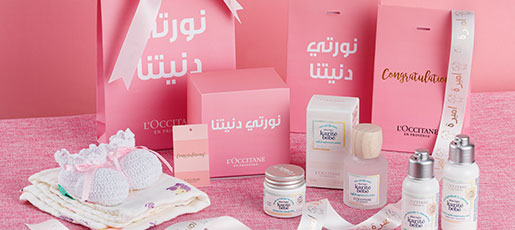 ... OR Your Little Princess
Make your baby shower the talk of the city with our luxurious selection of beautifully wrapped gifts
SEE CATALOG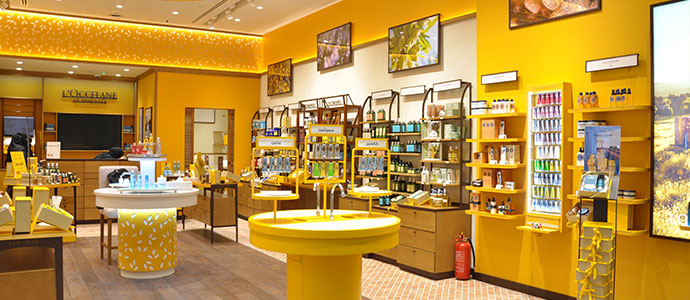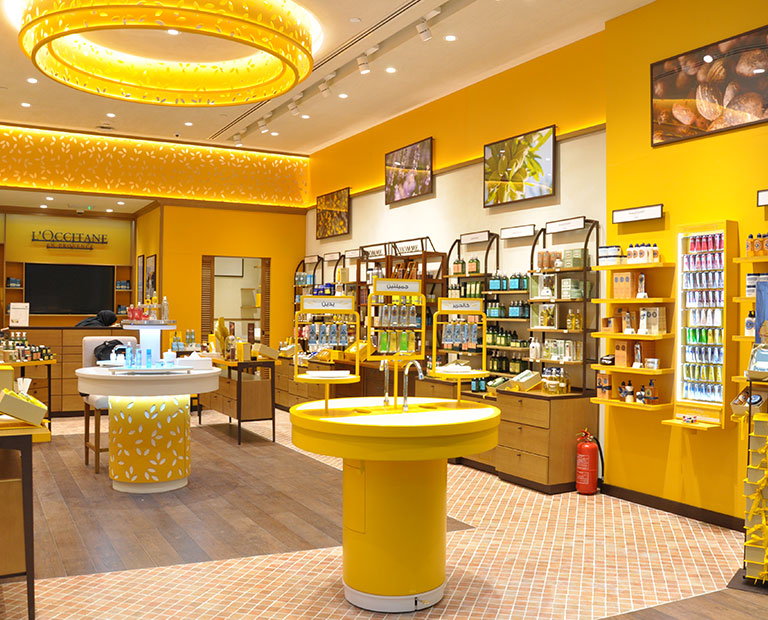 Order Through WhatsApp
Discover our special occasion gifting catalog by contacting us on WhatsApp to place your order for any occasion!
FIND OUT MORE